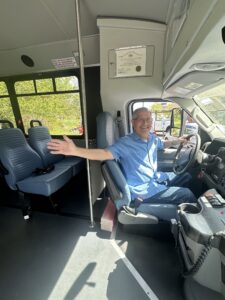 Petra is always looking for reliable volunteers to provide services to our residents. We will work with your schedule whenever possible. All we ask is that you show up for the times you agree to.
Petra On the Go Mini Bus Driver
The Petra on the Go Mini Bus Driver provides transportation to local shopping venues for seniors and those with disabilities. The bus goes out every Wednesday from approximately 10:30 am – 1:30 pm. We have openings for drivers on one or two Wednesdays each month. The volunteer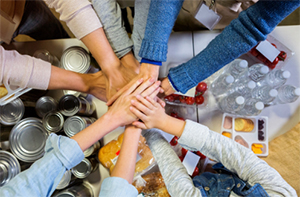 must be able to drive a 15 seat mini bus – no special driver's license is required. You must be able to assist residents and their walkers in and out of the bus and help them load their purchases onto the mini bus. Please click on the Volunteer Application below to apply.
Food Delivery
Volunteers are needed to pick up and deliver donated food to the Flag House and Bard Complex on Thursday afternoons. If you can volunteer one or more Thursdays each month please click on the Volunteer Application link below.
Click here to complete our Volunteer Application